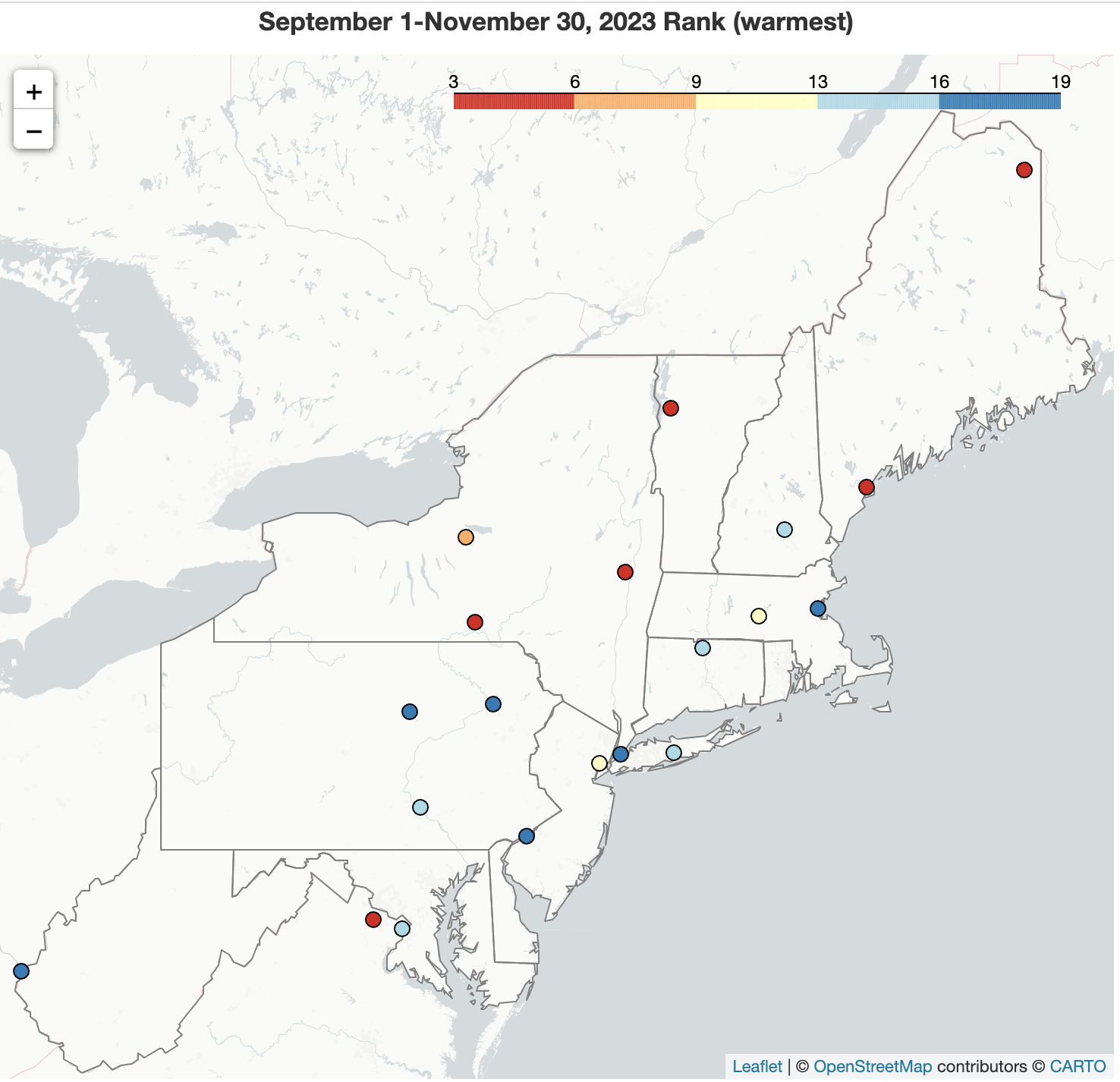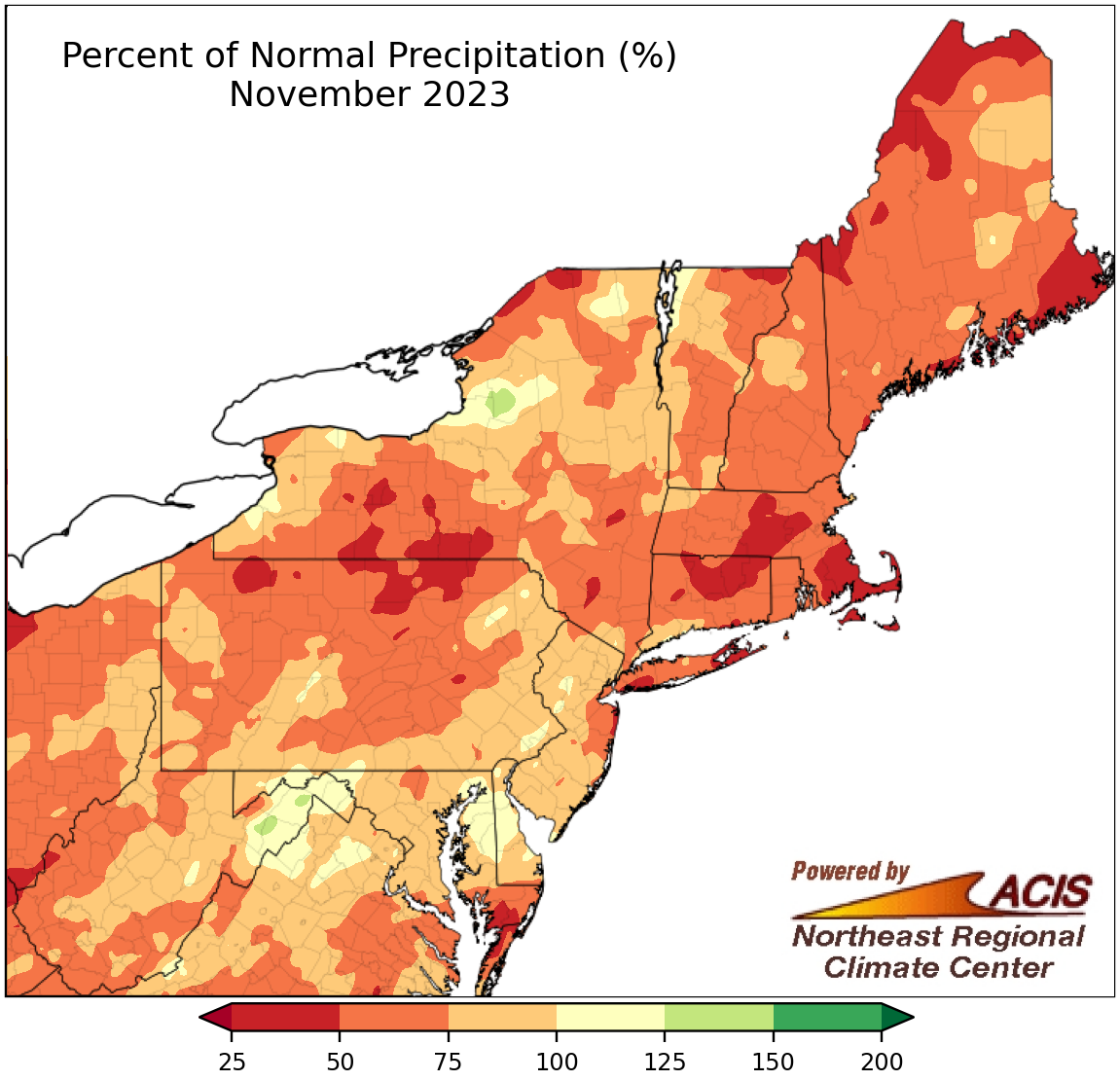 Fall Ends on a Cool, Dry Note
Much of the Northeast saw below- or near-normal temperatures during November, the opposite of the other fall months which helped skew the full fall season to the warm side of normal. While November, and October, were generally drier than normal for many areas, September featured precipitation extremes. Exceptional wetness in some coastal areas during that month pushed LaGuardia Airport, NY, to have its wettest fall on record. November and fall snowfall were generally limited outside of some lake-effect zones and parts of northern New England.
Read more in the NRCC Blog
Climate News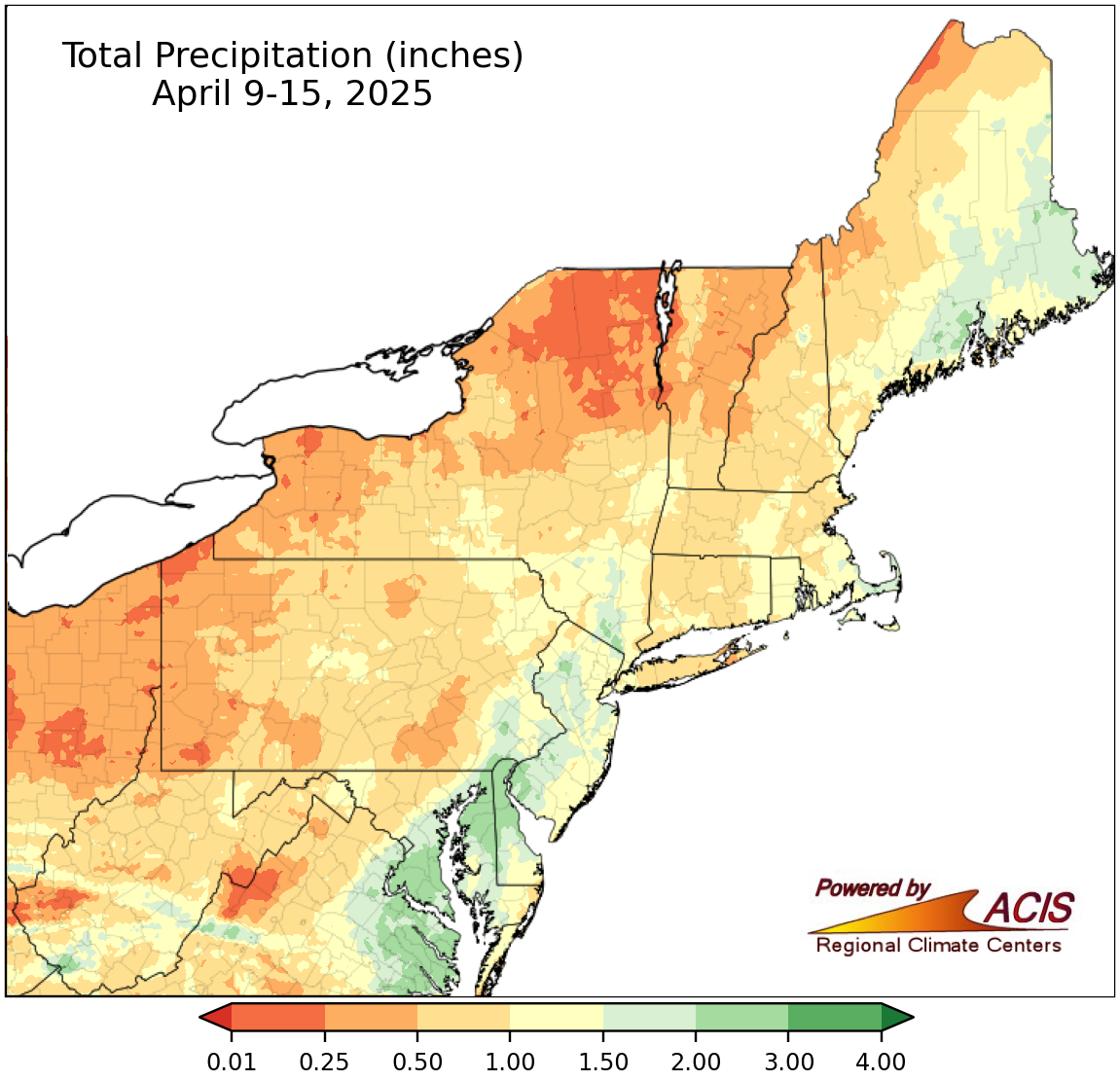 Strong El Niño Expected to Impact Northeast During Winter
Strong El Niño conditions were present and strengthening in the equatorial Pacific Ocean during October. During El Niño winters, coastal areas tend to be wetter (and sometimes snowier) than normal due to a favored storm track along the East Coast. This pattern is reflected in the Climate Prediction Center's latest winter outlooks. However, other factors can influence the region's weather patterns leading to varying conditions. You can learn more about those weather patterns, potential El Niño impacts, the winter outlooks, and a comparison of previous El Niño winters here - https://elnino.nrcc.cornell.edu/.
Website Highlights