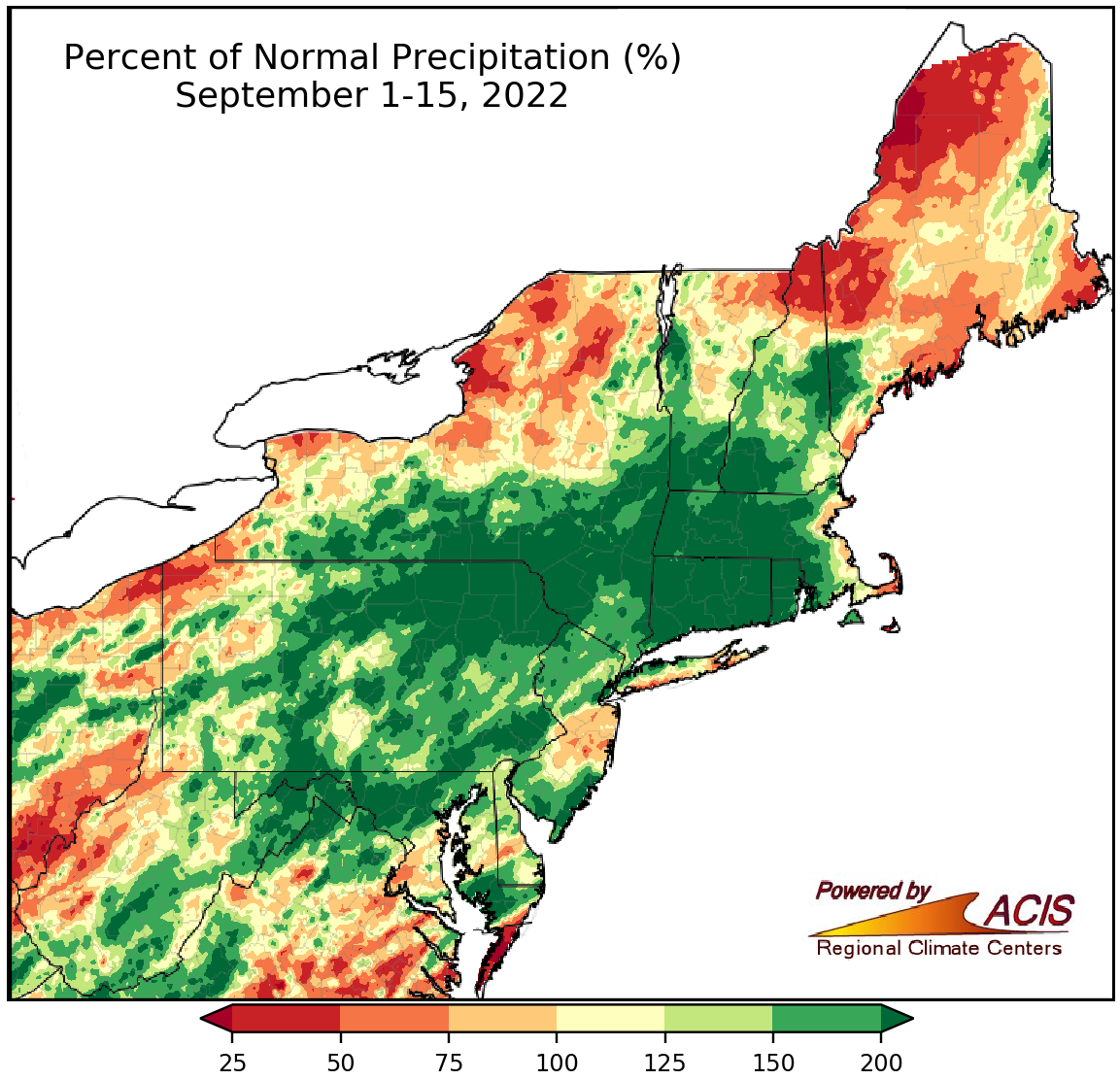 A Slight Shift in the Pattern
In a change from the past two months, some previously dry areas were quite wet while a few previously wet areas were much drier. For instance, Bridgeport, CT, had its third driest August but its fifth wettest September 1-15 period. Average temperatures mostly continued where August left off - warmer than normal. For example, Philadelphia, PA, had a record hot August followed by its 12th warmest September 1-15 period.
Read more in the NRCC Blog
Climate News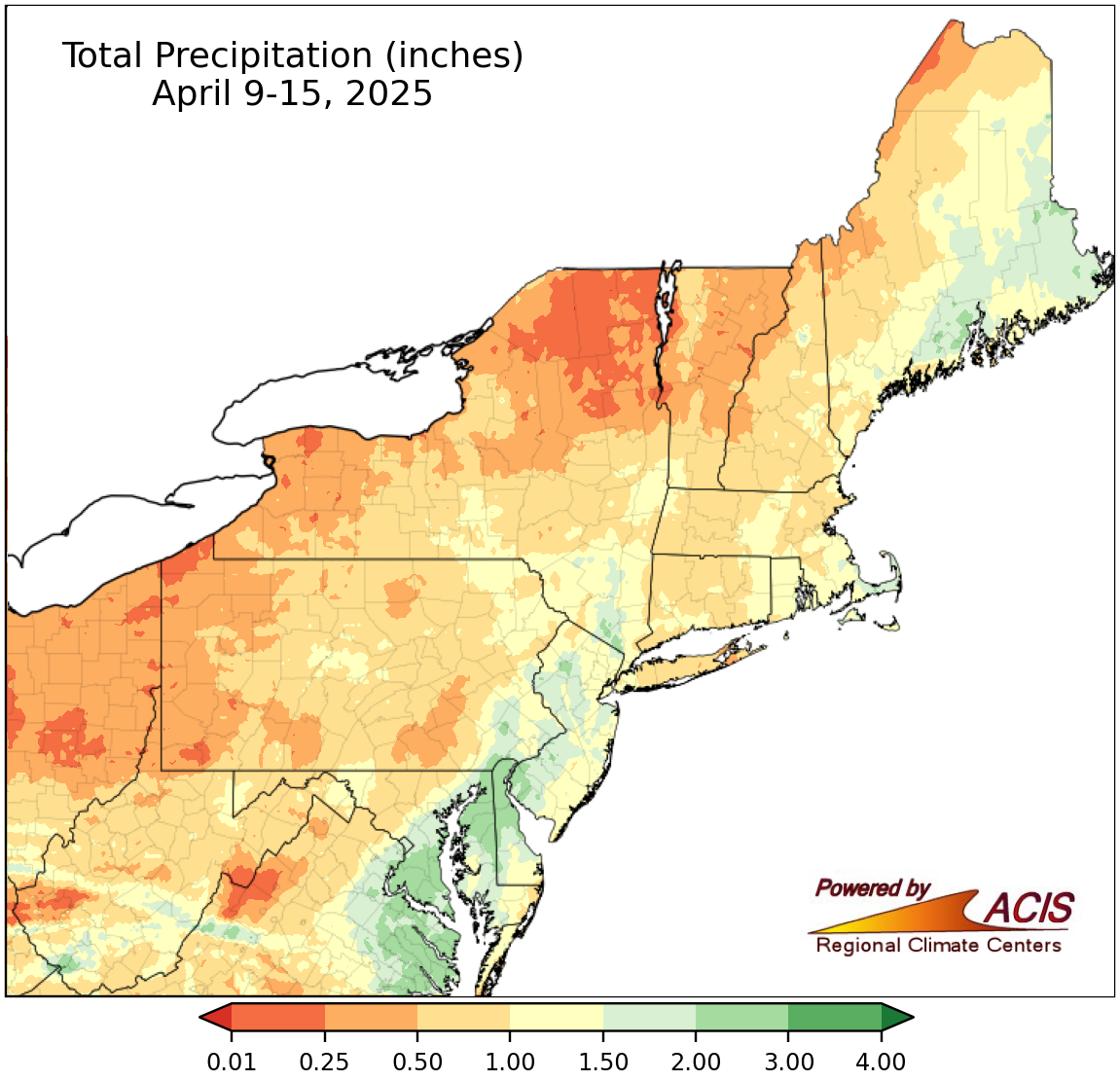 After a slow start to the Atlantic hurricane season, the Atlantic is seeing a lot of activity in September. Hurricane Fiona is off the U.S. east coast and Tropical Depression Nine is forecast to strengthen into a hurricane before impacting Cuba and Florida. Tropical Storm Gaston is over the central Atlantic and two other disturbances are being monitored. See the National Hurricane Center for up-to-date information and our August webinar on forecasting the hurricane season.
Website Highlights