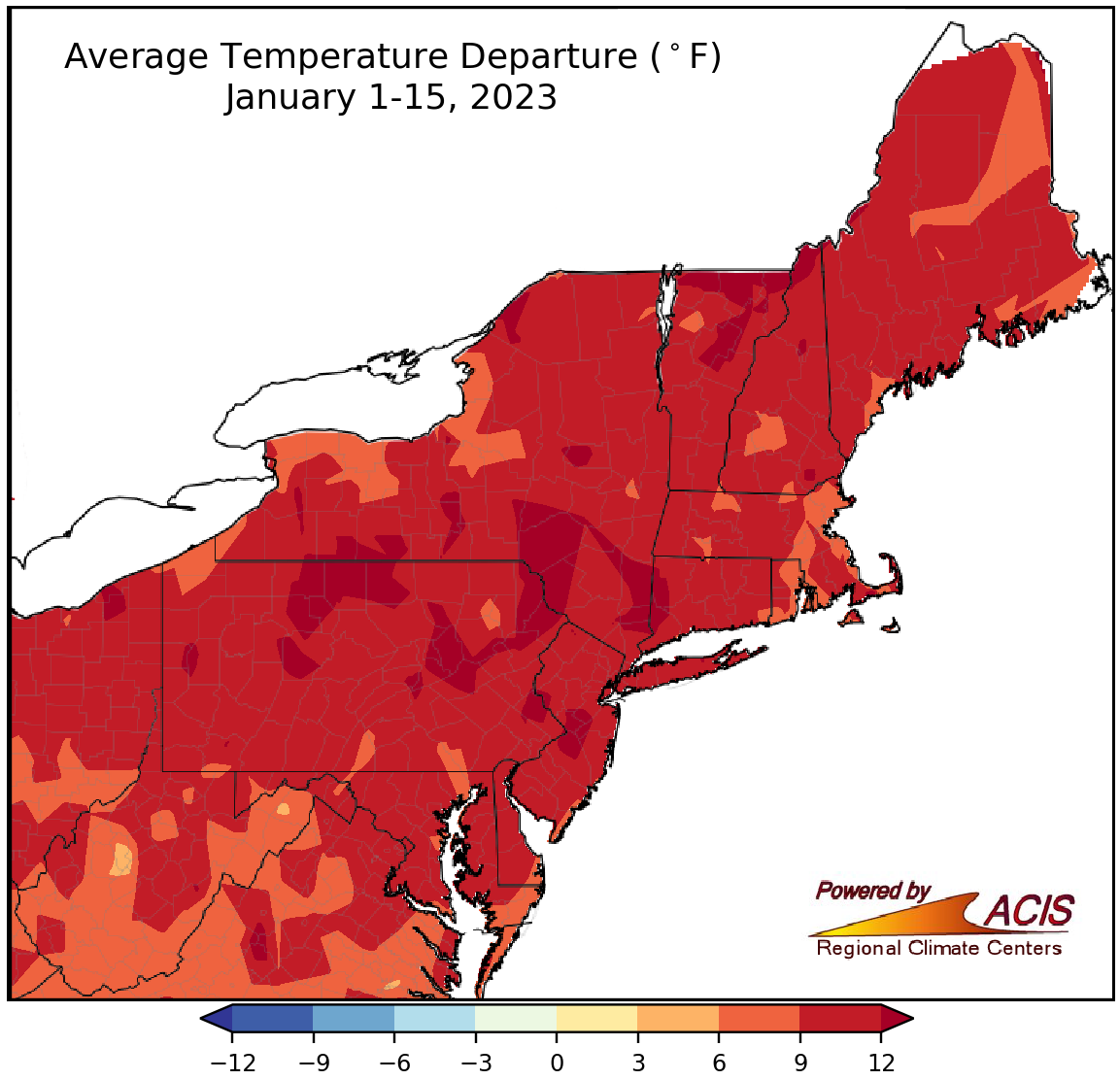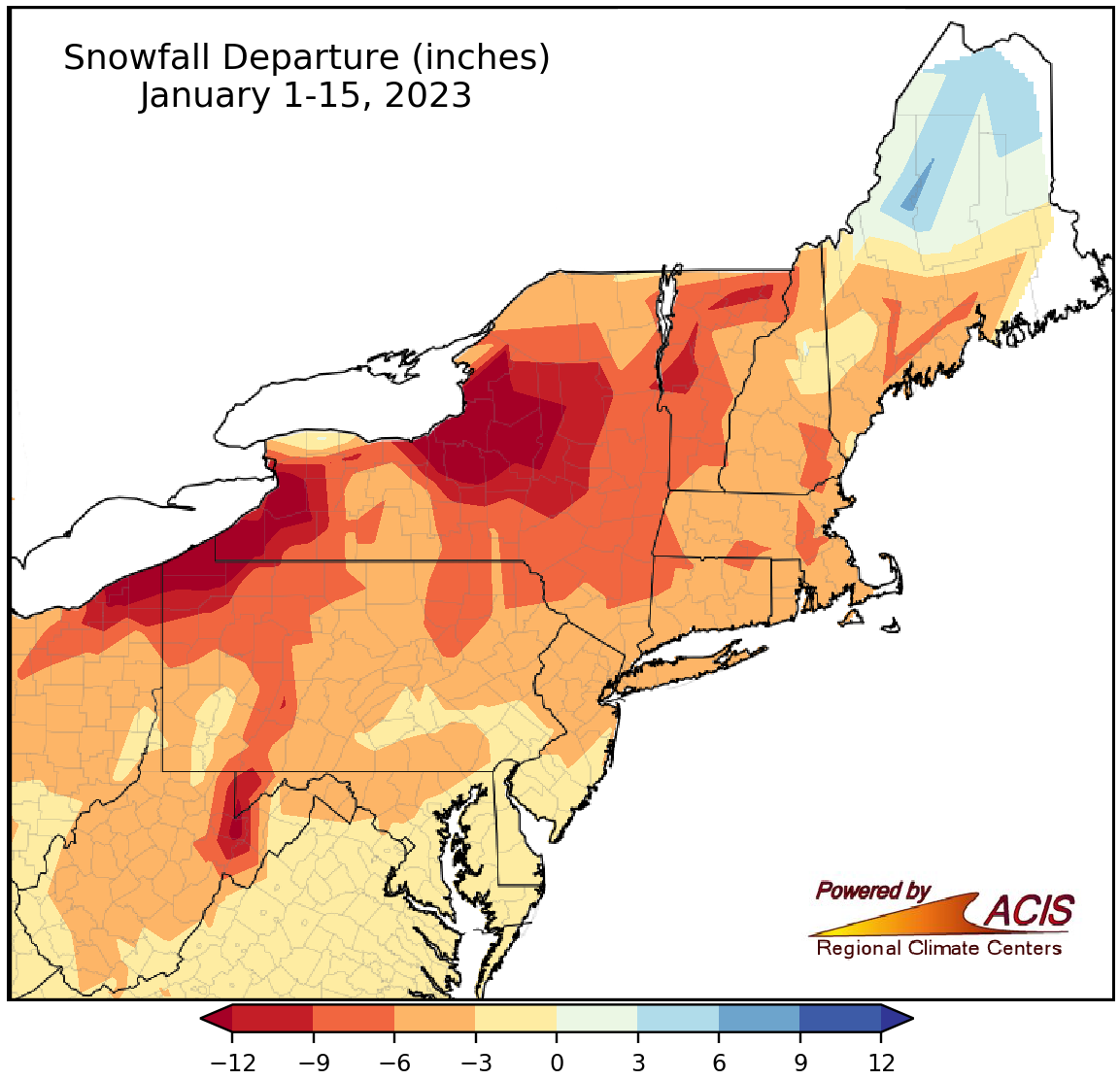 Mid-January - A Lot of Warmth and Little Snow
The first halves of January and winter were much warmer than normal for the Northeast. Multiple sites experienced one of their five warmest January 1-15 periods on record, including Newark, NJ, which was 12°F above normal and had its second warmest January 1-15 period. Snowfall was lacking during the first half of January as well as the first half of winter, with only one of the 35 major climates sites seeing a surplus during either time period. For the December 1-January 15 period, Erie, PA, had a snowfall deficit of 33.9 inches, making it the site's eighth least snowy first half of winter.
Read more in the NRCC Blog
Climate News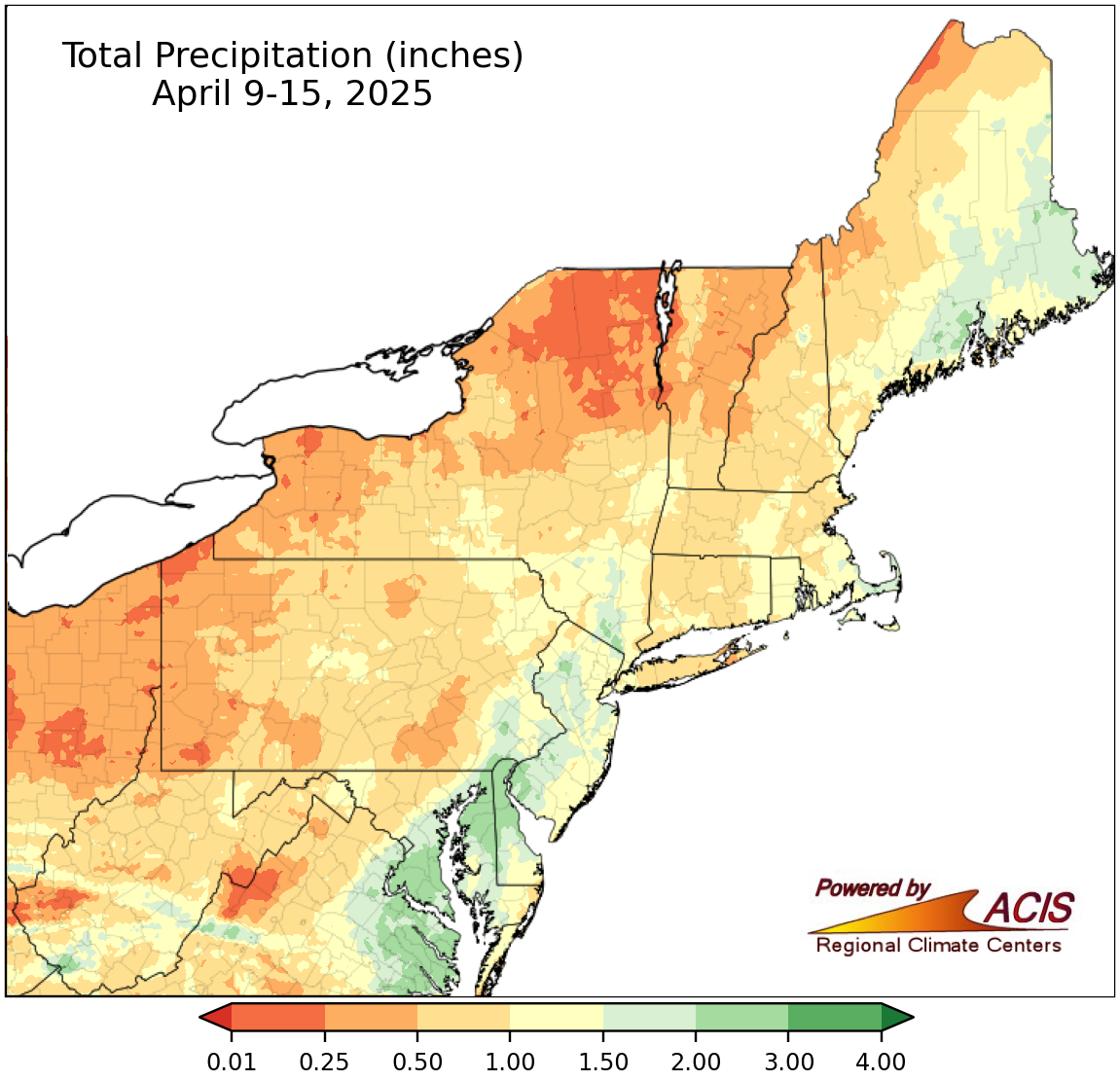 Dryness Continues to Ease in New England
New Hampshire is free of drought and abnormal dryness for the first time since May 2020. For over two-and-a-half years, somewhere in New Hampshire experienced drought or abnormal dryness, peaking with extreme drought in fall 2020 and summer 2022. Similarly, Massachusetts is free of drought and dryness for the first time since May 2022. The NRCC produces weekly drought updates here, Northeast Drought, and partners with NIDIS to create monthly drought updates with the most recent one released on Tuesday, January 24. Current conditions can be found on the Northeast DEWS Dashboard.
Website Highlights